April 17, 2015 — Four MIE students are among  this year's 16 U of T Engineering winners of the Gordon Cressy Leadership Award.
The prestigious award was established in 1994 and is named after Gordon Cressy, former U of T vice-president of development and university relations. It recognizes students who have made outstanding extra-curricular contributions to their college, faculty or school, or to the university as a whole.
"We are tremendously proud of our Cressy Award winners for their leadership and contributions to our Engineering community," said Dean Cristina Amon. "We strive for excellence in the student experience and these students help us realize that goal through their leadership in co- and extra-curricular activities. Their engagement beyond the classroom enriches experiential learning for all students. With their broad perspectives, talent and potential, they are well-positioned to be the global engineering leaders of the future."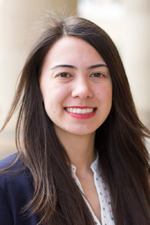 Marissa Goldsmith (Year 4 IndE + PEY)
During her time at U of T Engineering, Marissa proved to be an asset to many clubs and sports teams. She was the captain of the U of T Engineering Iron Dragons and played a vital role in the success and motivation of the dragon boat team. Marissa also provided new opportunities and encouraged her engineering peers to get involved through her role as president of the U of T Engineering Athletics Association. As the high school outreach director for Women in Science & Engineering (WISE), she showed determination and commitment to youth outreach through the successful re-launch of the WISE High School Outreach program.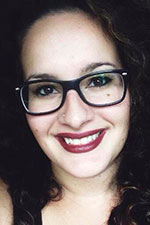 Amanda Santos (Year 4 MechE)
Amanda is an exceptional leader and a true example to her peers. In 2012, she founded the University of Toronto Ironsports Club, which developed out of the transformative impact strength sports had on her own life. In just three years, the club expanded to more than 300 members. Amanda designed and delivered budgeting and financial management workshops twice per semester for student groups and organizations through ULead. She was also the business leader on U of T's Formula SAE Racing team.
Gordon Tang (Year 4 IndE + PEY)
Gordon is a dedicated leader who has contributed extensively to career development for the U of T community. Under Gordon's leadership as president, the You're Next Career Network—a student-run organization that connects students with employers—organized the Startup Career Expo, Canada's largest fair for startup careers. He was also vice-president external of EngSoc. In addition to serving students, Gordon has also created multiple opportunities for alumni to engage and stay connected with the university.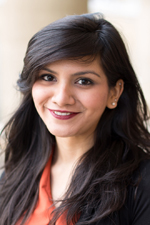 Ananya Tandon-Verma (Year 4 IndE + PEY)
Ananya has excelled as a leader and as an engineering student. As president of the Nspire Innovation Network, she managed 80 executives across 15 campuses. As chair of Canada's National Business and Technology Conference, she led a team to deliver 20 hours of programming for 450 young professionals. She has also served as chapter president for the Institute of Industrial Engineers, director of corporate relations for Social Spark and VP professional events for WISE.