September 21, 2015 — Thirteen exceptional members of U of T Engineering's alumni community will be recognized on Thursday, Nov. 5 at the Engineering Alumni Association (EAA) Honours and Awards. Four MIE alumni were among this year's recipients.
The ceremony, which is held annually at the Great Hall at Hart House, celebrates alumni for their outstanding contributions to the Skule™ community as well as their remarkable career achievements.
"On behalf of the EAA, I would like to congratulate this year's award winners on your accomplishments," said Elias Kyriacou (ChemE 7T6), president of the EAA Executive Board. "Collectively, your remarkable contributions to education and research continue to elevate U of T Engineering as the top engineering school in Canada. We are incredibly proud to have you as members of the engineering community."
See below for a list of this year's EAA Awards categories and winners.
View photos from the 2014 EAA Honours and Awards ceremony.
Engineering Alumni Hall of Distinction Award
Selected by their peers, these extraordinary alumni are recognized for their lifelong accomplishments. Commemorated in a display in the Sandford Fleming Building, Hall of Distinction members are a familiar daily presence in the lives of students and serve as examples to future generations of U of T engineers.
Emil Frind
(CivE 6T6, MechE MASc 6T7, CivE PhD 7T1)
Frind's background in e
ngineering combined with his interest in water resources put him on the leadin
g edge of the emerging field of quantitative groundwater science. In 1971, he joined the University of Waterloo's Department of Earth Sciences as a core member of its then-newly established groundwater group. Most recently, Frind collaborated with the Regional Municipality of Waterloo in developing a strategy for the sustainable use of local groundwater as a drinking water source, saving taxpayers the billion-dollar cost of a Great Lakes pipeline. Frind remains active as a distinguished professor emeritus at the University of Waterloo.
2T5 Mid-Career Achievement Award
Celebrates individuals who have earned respect within the profession and broader community, and attained significant achievement within 25 years of graduation.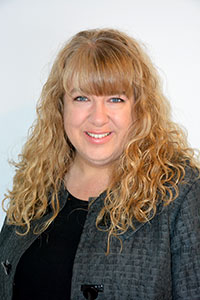 Janet Elliott
(EngSci 9T0, MechE MASc 9T2, PhD 9T7)
Elliott is a professor and Canada Research Chair in Thermodynamics in the Department of Chemical and Materials Engineering at the University of Alberta. Elliott currently serves on the editorial board of the journal Cryobiology and has been recognized for excellence in research and teaching throughout her career. In 2015, she was named a fellow of the Chemical Institute of Canada and in 2002 Time magazine recognized her accomplishments in an article titled, "Canadians Who Define the New Frontiers of Science."
Engineering Alumni Association Honorary Member
Acknowledges the exceptional contributions of an individual who is not a member of the EAA but has contributed in a very significant way to bettering the Faculty, the EAA and/or the lives of current or future members of the EAA.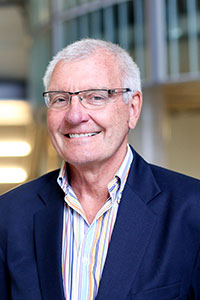 Ronald D. Venter
(MIE)
Professor Emeritus Venter began his career at U of T Engineering in 1975. Venter has served in leadership roles at the University, most notably as chair of Mechanical Engineering and vice-dean of the Faculty. He has volunteered his time and expertise on a number of committees and was a member of Governing Council. Venter chairs the Project Planning Committee, which was instrumental in developing the much-anticipated Centre for Engineering Innovation & Entrepreneurship.
L.E. (Ted) Jones Award of Distinction
Honours Skule™ students who exemplify Professor Emeritus L.E. (Ted) Jones' great appreciation of the arts and his love of music.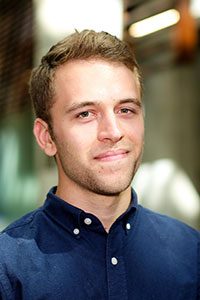 Luca Casciato
(MechE 1T5)
While studying at U of T Engineering, Casciato found his way into many of Canada's leading orchestras as a violist and has studied with some of the most distinguished classical musicians of our time. He recently performed with the renowned New York String Orchestra for two sold-out performances at Carnegie Hall. Around campus, Casciato could be seen performing regularly with the Appassionata Music Ensemble and the Iron Strings Quartet. He is also an occasional performer of jazz and traditional Italian folk music.