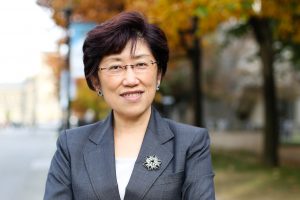 Welcome to the Department of Mechanical & Industrial Engineering (MIE) at the University of Toronto, and thank you for visiting our online community.
On our MIE website, you can learn about what makes us a renowned, world-class engineering department, including our rich history, our research excellence and our academic innovations.
As part of Canada's best engineering institution and among the best in the world, we are home to undergraduate programs in Mechanical Engineering, and Industrial Engineering, and graduate programs that specialize in a wide range of mechanical and industrial research areas. From robotics, to human factors, to bioengineering, researchers in our department are engineering the latest technologies to make positive contributions to our world.
Formerly two separate departments, the two administrative units were amalgamated in 1995. However, the two degree programs, Mechanical Engineering and Industrial Engineering, remain distinct. Today, the department is proud to have more than 50 faculty members, 550 graduate students, 1,300 undergraduates and 30 administrative/technical staff.
On behalf of our MIE community, I hope you enjoy your online visit, and we look forward to welcoming you to the department as a student, colleague or visitor.
Jean W. Zu
Professor and Chair